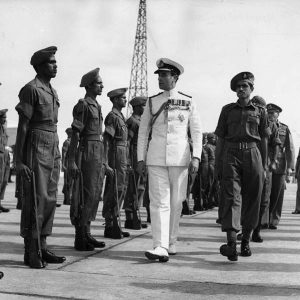 The first moment I stepped into Mumbai I was fully aware that the British Empire ruled this country for just under 90 years but I wasn't fully aware of the impact that it had.
I was always a little apprehensive when I first decided to come as I didn't quite know how the people of India would receive and react to a boy from England. When I was in Cape Town I was shunned by the people who identified themselves as Boers. They refused to speak English in my presence and spoke fluent Afrikaans to me when they wanted me to tell me something – which was rare to say the least. So with this in mind I assumed that the people of India would have a similar reaction as to my knowledge
However, my initial thoughts have been completely proved false. I have been met with welcome from my host country. People from all over the city of Pune and Mumbai have taken a huge interest in me and my fellow exchange students due to our nationality. Many Indian nationals on the streets have openly and unselfishly helped us in any way possible even to the extent of safely delivering us home from an area we had found ourselves in.
To say the least it is clear from the response I have received from both elders and young of this nation that there's no bitterness or blame attributed to me or my nationality.
Furthermore, it seems that the impact runs far deeper than just the way in which the local population has taken to me and the entirety of BU travelers. This inspired me to conduct small interviews with some students and faculty members of Symbiosis University.
After touring the Asiatic Society Library in Mumbai I recognized that a majority of the statues and sculptures were of British men who had been active during the British rule over India. The first question on my mind was a simple one: 'How do the people of India feel about the British Raj?'
This was a question I directed to the Symbiosis School of Liberal Arts (SSLA) academice who guided us in Mumbai, Mr. Alok Oak. His response was extremely interesting
'Many people in India are unsure what to think about the British Rule. It is impossible to say whether we would have been better off without it. Some believe that India would have carried on the way it was growing and would have pioneered itself but the British brought a large amount of trade, transportation and parliament order to the country; yet with that brought the instability of violence and discrimination. Would we have modernized on our own? I don't know.'
I then questioned him on 'What exactly did the British Rule bring?'
'Well the pioneered the railways in India, brought over the language which has allowed the country to further itself globally in the financial market. They further developed the super cities of today in this country so Delhi, Calcutta, Bombay and Madras and they slightly helped the educational system', he said.
This caused me to ponder further. 'How did people react to the British leaving India?' It must have been a strange occasion considering what they did but what they cultivated? Mr.Oak told me that
'It was an extremely joyous occasion when the British left through the Gateway of India in 1947. The streets were filled with people but it wasn't an event of anger or bitterness. The people of India celebrated with the British – it was a time of unity and freedom more than relief and displays of rage towards the British.'
This caused me to do further research online and weigh up exactly what legacy the British rule had. What were the effects and impacts and pros and cons of living in that time?
So I began collecting information on different aspects of the British rule in India and I found out some incredibly interesting information.
England have brought over and changed many things in India during their time in power. The main benefit of British rule was the fact that it rapidly modernized India. British cultivated the Indian railways, postal, army and banking systems and the common law structure. We brought over western practices which has benefitted India.
The British also introduced cricket which has grown to become the most popular sport in the country. It is believed that over 520 million people in India play cricket and their national team has won two cricket World Cups and two International Cricket Council (ICC) trophies and won of the most profitable leagues in the sport with a win fee of $3 million. The cricket match between India and Pakistan also drew in the second largest TV audience for an event of all time with over 1.2 billion viewers.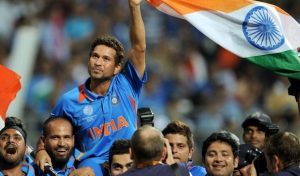 It is also believed that the British saved the Mahars from Peshwa rule and allowed one of the most influential and greatest men in Indian history – Bhimrao Ambedkar – the freedom to achieve everything he did.
However, aside from all this there were many horrendous atrocities caused by the British during 1858-1947. This includes negligence were it is believed the British caused 26 famines during their 89 year rule; yet India had only recorded 18 prior since the 11th century. It is again believed the British caused the disappearance of one to ten million people during their time in power.
When the British arrived India counted for 25% of the world's GDP, but when the British left it had been completely depleted to lower than 5% of the global GDP. As a result of this the UK's GDP rose to just under 10%.
Britain pulled India's men into wars that had nothing to do with India. Over 1.3 million men served in World War I and over two million served in World War II (with over 87,000 men dying in it). Furthermore they murdered hundreds of Indians marching peacefully in what is know as the Jallianwalabagh Massacre.
And finally, when the British left in 1947, both the National Literacy Rate and Life Expectancy rose around 50% each. In 1947 the literacy rate in total was 23% of the entire population and the life expectancy was only just 31 years. However, just over 50 years later the literacy rate became 74% overall and the life expectancy was at an all-time high of 64 years.
The rule of the British in India has had a massive effect, both good and bad. What is clear is that India has come far since its independence and has transformed into a country prominent on a global scale. All I can say from my point of view is that there seems to be zero resentment between the two nations but the memory of the rule lives long and is still an important talking point for this nation.