Morning would be the time that I love most during my time in Pune. Every morning, students would be waked up by the melody of Vande Mataram the national song. The sun shines just enough to light up everything. Breakfast is served in the dining hall. Rohan Mithila is just few minutes to all campuses.
The building where the Symbiosis School of Liberal Arts (SSLA) is located provides a wide range of facilities for academic purposes including the library, computer lab, printing room, etc… First time on campus one would be surprised as the decorations and ads displayed along the corridors and inside the reading room were all handmade from environment-friendly materials by SSLA students. Walking around the campus, what can be seen is that the connection between the lecturers and students, even with Professor Anita Patankar – the director of SSLA.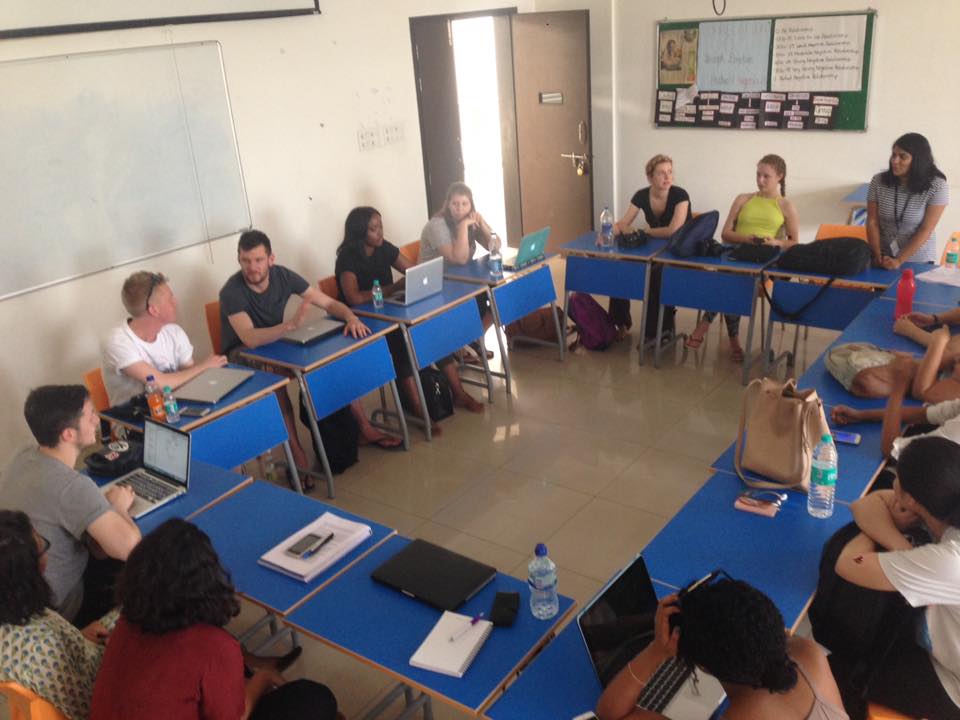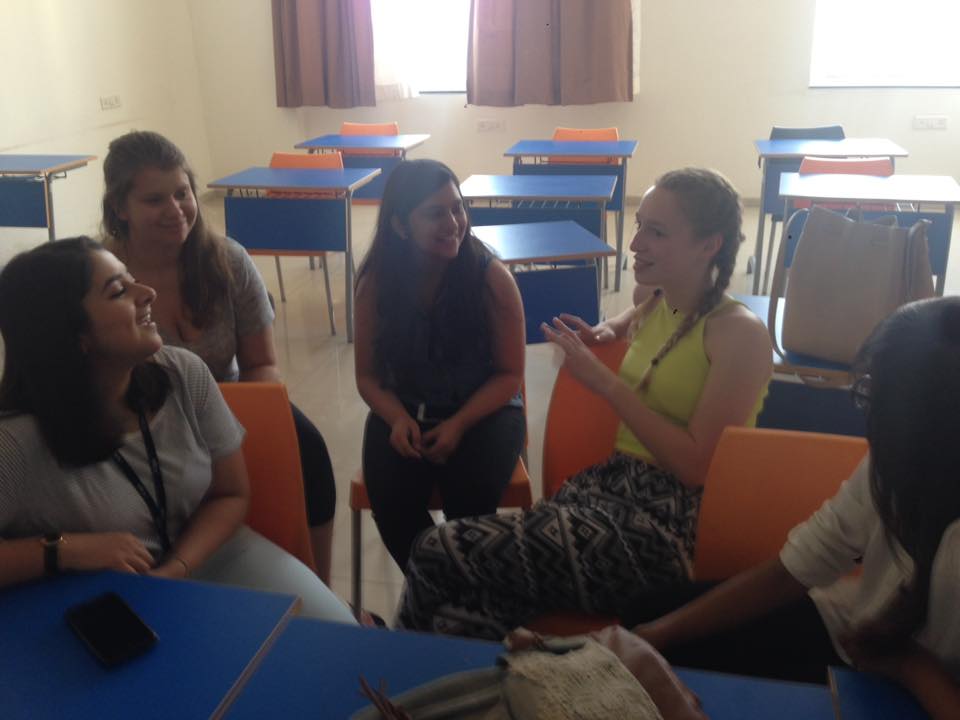 Tea session with Prof Anita gave us the impression of a very passionate and open-minded person. She shows her passion in every story about the foundation and development of SSLA, about the academic program structure which makes SSLA different from other academic institutions in India.
I expected a nicer outer space, although I guess this not that necessary when dealing with the forty degrees heat.
Life in the Rohan Mithila hostel gives the opportunity of getting to know each other easily, for example by sitting together in the dining hall for a meal. Students in SSLA staying in the hostel are all friendly and helpful. For strangers like us, this would be the best way to know the area, including where to eat or go for sightseeing or how to make a bargain (which rarely happens in the UK). As food is not something that should be ignored, getting tips and instructions from local people is always the best tip ever!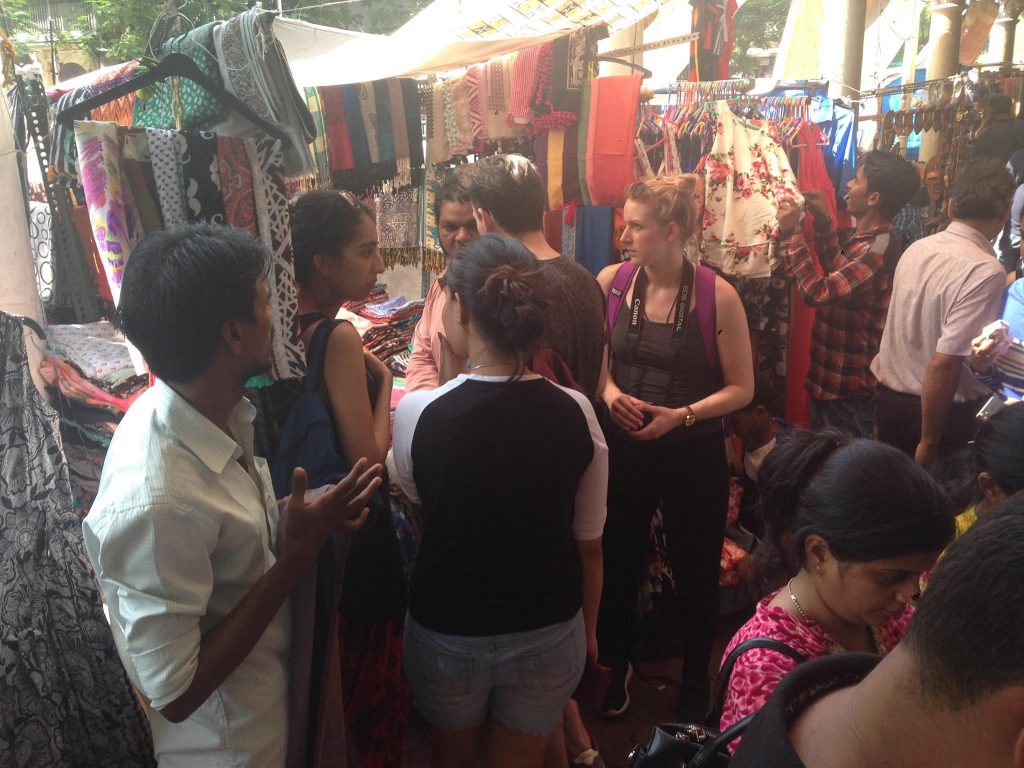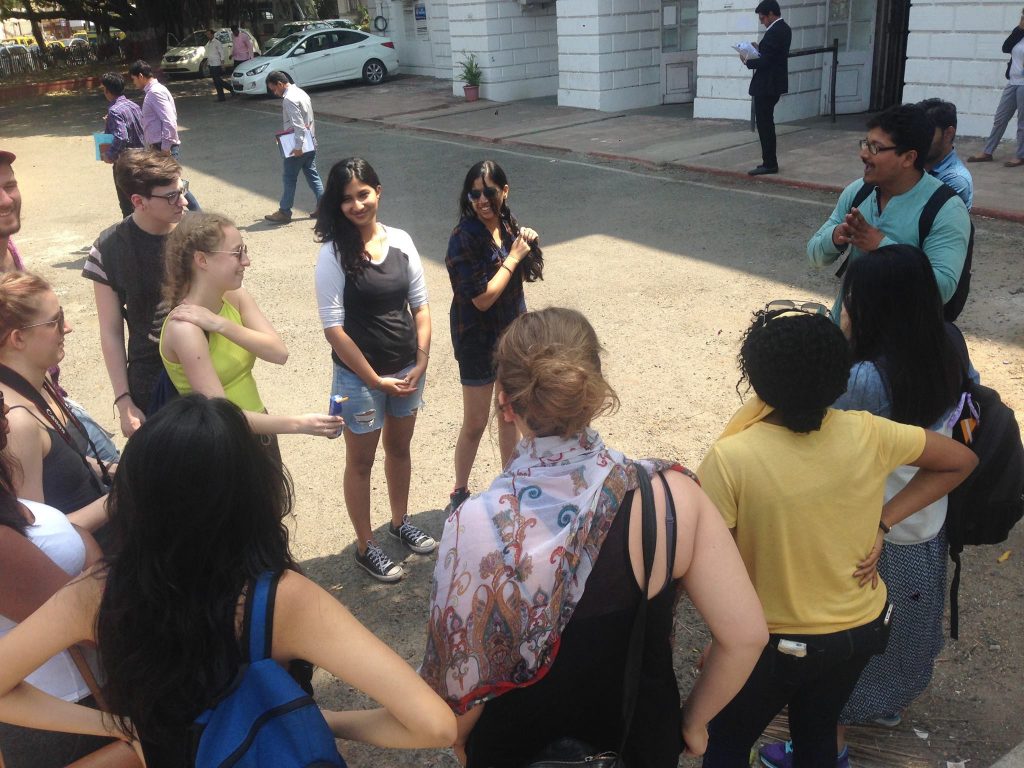 Twelve days would not be that long with all the activities and field trips. We do feel homesick but we also want to make the most of this trip so as not to feel regret for not spending the time properly. From observing the SSLA life in the hostel and on campus, it can be seen that students here are devoting and engaging very well with the school. For instance, during the time before our arrival, we all get help from the students by all the queries that we had. Anita, Aashima, Nidhi and all others, we will really miss them and the way they show their passions and interests.