Travelling to India any time soon? It is important to realise that many of the clothes we wear in the UK are certainly not appropriate for India – both in terms of the climate and the culture.
When I first got the news that I was chosen to embark on the summer school in India at Symbiosis International University – several things suddenly ran through my mind, not only was I extremely excited but I was worried about several things – and what I was going to wear was one of them.
Luckily enough the British culture that I have grown up in, is so liberal almost anything goes. Girls are allowed to expose skin and guys are now breaking the boundaries about what they can and cant wear too. But when in India what can you wear? And what is not acceptable?
As far as culture is concerned, India is not a country where you can safely go around dressed the way western people do – it is important to familiarise yourself with the Indian dress code and the reasons behind it.
A Westerner in the East
As a pale skinned and blonde haired western, travelling to India – I already stand out, the attention from the locals as they stare can be quite intimidating, more the reason to make sure that you dress appropriately.
The unbearable heat
From January to April this is India's summer – with April being the hottest month of the year. Temperatures reach a scorching 45* and with that you are going to sweat. Wear loose cotton clothing – this will help keep you body ventilated and cool, along with the lighter the colour of clothing the less sun will be absorbed – try to avoid black if you can.
What to cover and what can catch a tan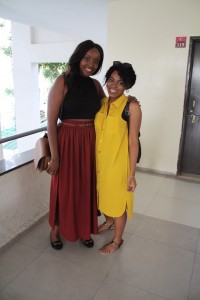 Basic standards of modesty all over India require that if you are a woman you need to cover your shoulders especially, your cleavage and chest and your knees. Any skirt, dress or shorts can only be 2 inches higher than your knee – so no mini skirts or short shorts can be worn without disapproving looks. There is some controversy amongst whether the midriff (stomach) can be shown by wearing a crop top and a high waisted item below. It is suggested that unless wearing a sari (the traditional Indian dress for a woman) then the midriff shouldn't be shown – but I have on many occasions worn a crop top t-shirt and no problem has arisen yet. India is very much influenced by the western dress code, with many Indian students mixing the traditional with the new. Although shoulders should be covered – several people have worn tops with no sleeves showing part of the shoulder.
For men it is slightly easier – since the heat is very restricting many wear shorts of normal length and then either t-shirts or loose fitting shirts.
How the Locals dress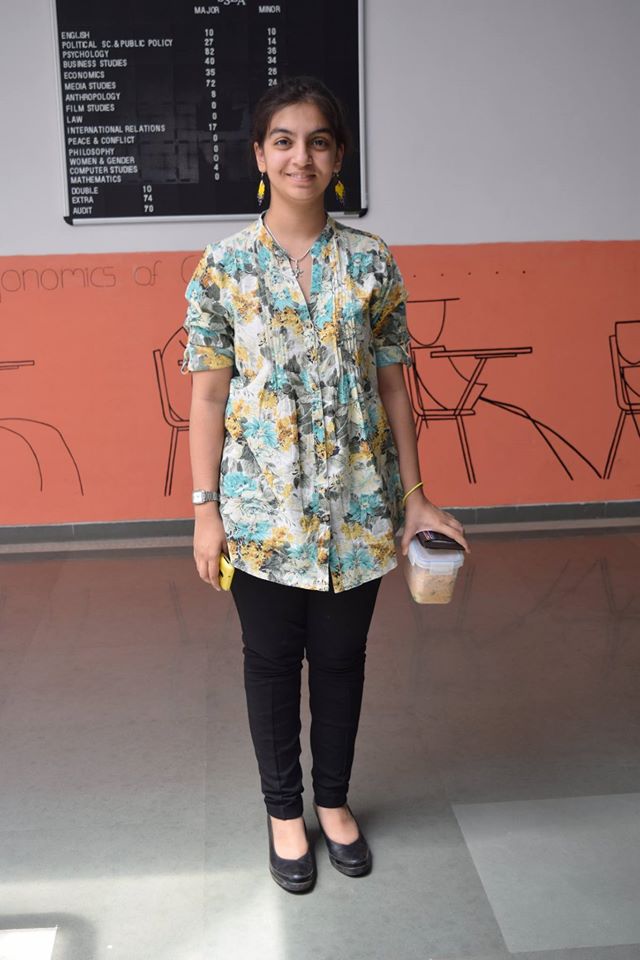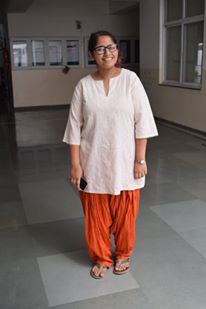 My Advice?
Hareem trousers are perfect for covering your legs – then wear big baggy t-shirts this will keep you cool and the sun off you. Alternatively you can always go street shopping in India and by cotton tops and skirts to the knee – with everything being so cheap to purchase you will spend no more than a few pounds and come away with lots.